I've just opened a web site named "nowp.ly".
nowp.ly - #Nowplaying on Twitter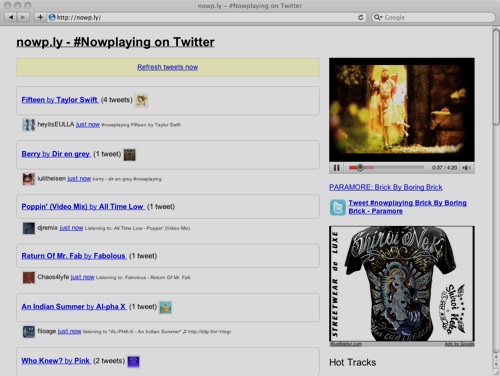 nowp.ly is a simple interface for watching Tweets including a "#nowplaying" hash tag. You can see music tracks mentioned on Twitter as real time and listen the songs you choose with YouTube player. Very simple interface but hot tracks on Twitter are found.
nowp.ly is powered by Last.fm, Twitter, and YouTube API.
Enjoy your music with tweets!